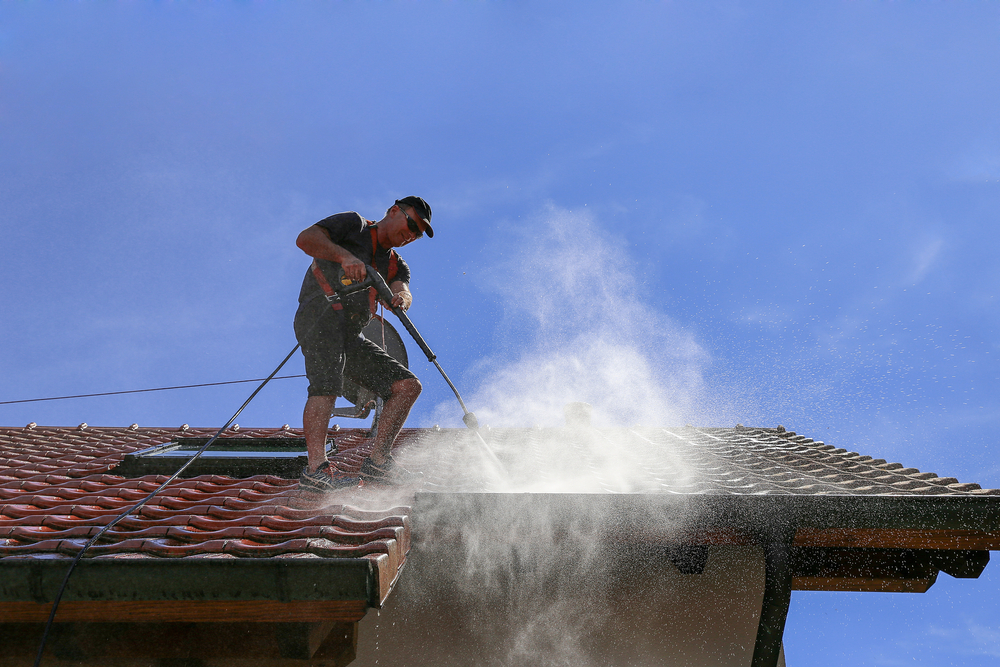 How To Keep Your Roof Clean
How To Keep Your Roof Clean
5th March 2021
Roofs are perhaps the first thing you notice when you see a house. And that is also why it becomes very noticeable when your roof is dirty and does not look so appealing to the eye. A clean roof appeals to the eye and is a necessity for the well-being of your health. Regular maintenance of your roofs will keep your roof looking fresh and clean.
Here are few tips to keep your roof clean:
Take precautions.
Prevention is better than cure. When you maintain your roofs regularly, you won't need to take extra measures and effort to clean your roof. Periodically cleaning your roofs will keep your roof looking clean and good all the time.
Trim trees 
Trees around your home may be good for giving shade. But it may also lead to the growth of algae and other microorganisms if the sunlight does not shine on the roof. It's good to trim trees in and around your house so that your roof will remain dry, in turn not giving way for algae that feed on the damp to grow.
Cleaners 
There are several roof cleaners readily available in the market. These are quite effective and can serve well. However, experts advise that these cleaners be not applied to trees and plants because these may create problems later on. While purchasing these cleaners, you should carefully check if it is safe for plants.
Brushing your roof
According to experts, this is a traditional method and probably the best one when it comes to roof cleaning. While it may require much strength and effort, the results will be worth your efforts. Unlike the use of pressure for cleaning, this method won't damage your shingles.
Sun dry your roof
This is one of the simplest methods. Expose your roof to the sunlight. This will cause the algae and other microorganisms present to be dried. When algae dry, it becomes dry and flaky, which makes it much easier to clean. You can simply brush it off.
Check after bad weathers
Make sure to check your roof after heavy rainfall, thunderstorms or hail, or any bad weather. Check to see if your roof is intact after bad weather. And if the weather has caused any damage, it should be mended at the earliest. Especially during monsoon season, inspect your roof regularly to check the growth of algae.
A stitch in time saves nine
If you see any problem with your roof, you should tend to it as soon as possible. While you should leave major problems to professionals out there, it is good that you keep your eye on your roof and mend small and minor issues in time. So that you will not have to do major repairs.
We cannot predict nature and your roof weathers all the different climatic conditions. This is why time and again, it is advisable to check your roofs. Because regardless of how good your roofing maybe, eventually, it all comes down to how well you maintain it. And when you maintain your roof well, you eventually prolong its life. You should always seek the services of a professional company when it comes to roof cleaning in Chorley.