Driveway Cleaning Liverpool
Driveway Cleaning Liverpool
Specialist In Reviving Driveways
If your driveway is looking a bit worse for wear, don't worry – we can help! Our team of skilled professionals can give your driveway a comprehensive clean, restoring it to its former glory.
Just Clean Property Care offers the best front entrance cleaning services that can make your driveway look new. Our experienced assistance uses the latest techniques and equipment to clean your driveway quickly and thoroughly. We also offer a wide range of other property care services, so you can keep your home looking its best.
Premium Driveway Cleaning & Sealing Service
If you're looking to breathe new life into your front entrance, Just Clean can help. Our entrance cleaning works will make short work of any kind of specks of dirt making your outdoor space look refreshed and welcoming. Trust us to give your home the facelift it deserves – without breaking the bank.
If you're looking to give your home a facelift, consider hiring a driveway cleaning service in Liverpool. Just Clean offers professional and affordable services that will have your driveway looking new in no time. Our team of experienced cleaners will work diligently to remove all dirt, dust, and debris from your driveway, leaving it looking shiny and new.
Welcome to our driveway cleaning and maintenance services. Our trustworthy and expert staff are here to help you get the most out of your driveway. We offer plenty of works designed to keep your driveway looking its best. Whether you need a basic cleaning or something more intensive, we're here to help, including:
Patio Cleaning and Sealing
York Stone Cleaning: Block, Limestone, Flags
Decking Cleaning and Restoring
High-pressure washing
Re-sanding and Sealing Block Paving
Expert Driveway Cleaning Equipment
Your driveway needs to be cleaned by the best. We use the best driveway washing materials at Just Clean and promise to deliver a thorough clean. We'll make sure your driveway looks as good as new in no time. Our jet washer is many times speedier and best than the normal system; it works at a pressure of 250 bar, 3500 psi. This allows it to clean surfaces much more quickly and thoroughly than traditional systems. Additionally, our jet cleaner uses significantly less water, making it more environmentally friendly.
Our jet cleaner comes with plenty of many speeds and other things, so you can be sure that your entrance will get the exact treatment. For example, if there are any stubborn stains, you can use the highest setting to remove them. Or, if you just want to give your driveway a quick clean, you can use one of the lower settings.
Our turbo nozzle is perfect for removing All kinds of stains from hard surfaces. The fan nozzle is best for wooden things where these types of growth need to be cleaned. Turbo nozzles can be used effectively on both types of surfaces with the correct attachments. A few simple uses for both nozzles are:
Turbo Nozzle
Stone
Patio
Driveways
Walls
Fan Nozzle
Decking
Wooden Garden Materials
Wood Fences
Get In Touch
Call us now at 0151 5570020 for more information and a free quote on our driveway cleaning service in Liverpool.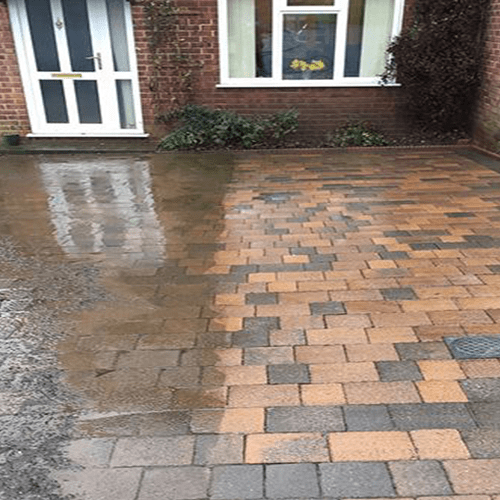 Before and After Pressure Wash Cleaning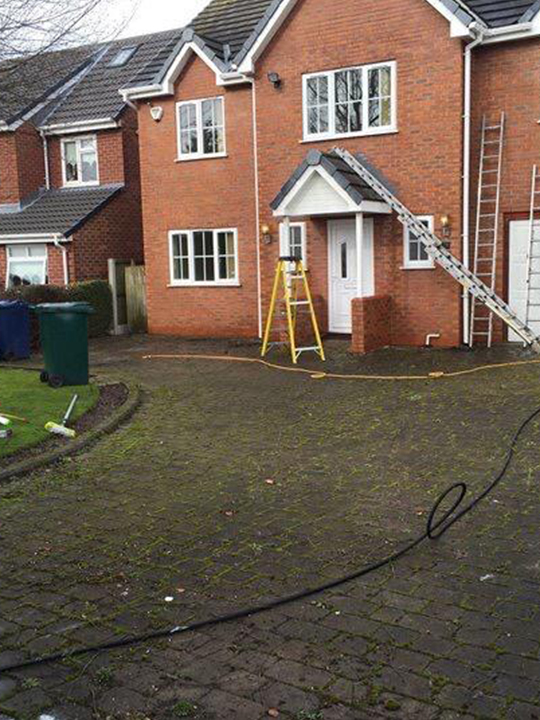 Before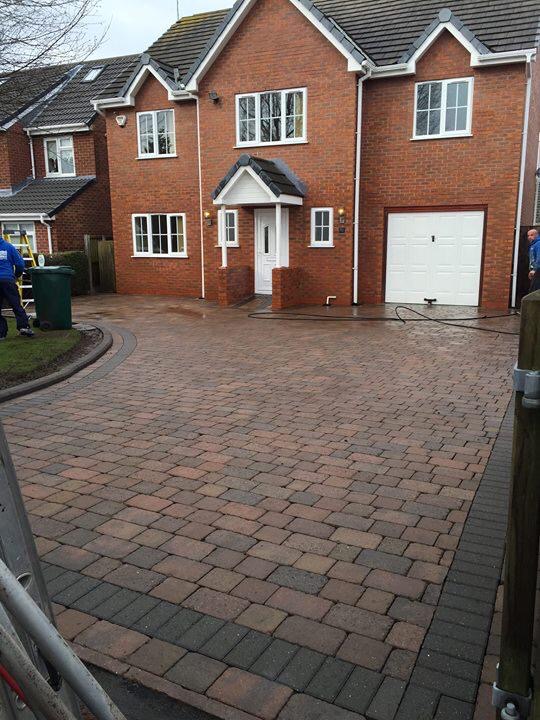 After